Puddle-Jump to Pettyjohn's
Raindrops keep falling on our head- Good thing we are pouring a pink, a white, and reds. This Friday should be much better than last week's crazy snow, which is even more reason to celebrate with your neighbors and wine tasting friends. The days are still getting brighter, traffic is lighter, and Boulder is much quieter. Get the Memorial Day weekend started tonight for our wine tasting, FREE every Friday, 5-7pm. 21+
Thanks to everyone who entered our Picnic Set Giveaway. Congrats to Corby Connolly. If you know her, try to get an invite to her picnic. If you don't, you'll just have to drink some free wine tonight.
Check Out our May/June Newsletter
Muga Rosado- Reg. $17.99 SALE $15.49
First up with week we have the Muga Rosado. On the nose you mainly find the citrus and green apple aromas which are present throughout the wine's passage through the mouth; in the aftertaste, the olfactory nuances are transformed into something finer and more complex, where you can discover, along with those noted previously, hints of apricot and faint reminders of  pastries. On the palate it is really attractive, and   although the sharp fruit still dominates, the overall taste is sweetened by elegant, well-integrated fine lees. This is a wine with a long finish, combining sweetness, freshness and acidity.
Chateau Haut Pougnan Entre Deux Mers- Reg. $13.99 SALE $9.99
Up next we have the Chateau Haout Pougnan Entre Deux Mers Blanc. This zingy, grassy white made from primarily Sauvignon Blanc with a touch of Semillon and Muscadelle is always a Summer favorite around Pettyjohns. Lower acid than the typical white Bordeaux with a finish of fresh fruit and crispness that leaves you mouth watering for another sip, this wine is a true beauty. This bottle just came in on with our Spring/Summer direct imports and it won't last long! Don't miss your chance to try it while we have it open, it's perfect for this weekend's weather!
Andrew Murray Syrah Reg. $16.99 SALE $13.99 
Third up for the evening we have the Andrew Murray Syrah, a long time store favorite that is now on sale! Absolutely one of the best wines for the money available right now, Andrew Murray delivers aromas of cherry, blackberry, lavender and a white pepper wow factor on the very inviting, florally driven nose. The wine looks silky in the glass, and flavors of black cherry, anise, violet and oregano are easily accessible just about anyone; a true crowd pleaser. It recently received 93 points from Wine Enthusiast and is not a bottle to miss out on!
Pedroncelli Block 007 Cabernet Sauvignon- Reg. $26.99 SALE $19.99
Last up for the evening we have the Pedroncelli Block 007 Cabernet. Aromas of ripe cherries, hints of thyme and rosemary with a touch of smoky oak follow through on the palate with black plum, mocha and hints of dried herbs. Soft tannins frame the mouthfeel and lead to a long finish that is simply elegant. The bright acidity and great structure point to great aging potential. An excellent wine for the Summer, it pairs perfectly with grilled steaks or burgers. Another wine you won't want to miss, come give it a try while we have it open!
Libations in the Limelight- Staff Picks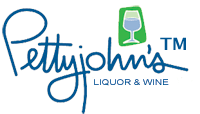 See you tonight!