The snow has finally fallen,
Leading to many chagrins,
Now Pettyjohn's wine is callin',
So let your weekend begin!
We have four wines to try,
Two reds and two whites,
Four great holiday buys,
Stop in and make our Friday night.
Join Charlie & Co. tonight from 5-7pm and try four winter delights. See you here!
Our Top Holiday Pick
Gundlach Bundschu Sonoma Cabernet 2013 – $29.99 
A fantastic gift, addition to your cellar, or part of your holiday meal. This
family-owned Sonoma winery dates as far back as 1868. Enduring earthquakes, prohibition, and the devastating phylloxera louse, today it's still a Bundschu family operation currently spanning two generations. With the very talented winemaking team of Keith Emerson and Anne Dempsey the wines produced are garnering top reviews and vast attention.
This Cabernet is primarily from the family's 150+ year old Rhinefarm Estate vineyard on the southwest slopes of the Mayacamas Mountains. The 2013 vintage is actually
a blend of 93% Cabernet, 3% Merlot, 3% Petit Verdot, and 1% Cab Franc, from the high altitude alluvial soils mixed with volcanic ash. We discovered this beauty while tasting Sonoma Cabernet for our November 15th tasting at Carelli's. This is definitely a stand-out, meeting your nose with black and blue fruits coupled with hints of chocolate, vanilla and baking spices. The creamy mouthfeel in a palate laced with dark berries, plums, mocha, and espresso nishes with perfectly framed tannins. While this is delicious now, you would be smart to stash some of this for your pleasure in about 10 years. Robert Parker rated this wine "92", stating " a major sleeper of the vintage and one of the more attractively priced, world-class Cabs coming out of Sonoma Valley. "
The 2013 vintage of Cabernet, especially Napa Valley is touted as the best of the century and the pricetag is "fit for a King". Take advantage of a Cabernet bordering the region, but not the prices.
DON'T FORGET: WE HAVE GIFT BAGS AND WILL WRAP IT NICE AND PRETTY-LIKE FOR YOU
Domaine Le Capitaine Vouvray- Reg. $16.99 SALE $14.99
The Domaine Le Capitaine Vouvray from the Loire Valley is just the first of many wonderful whites for the upcoming holidays. Chenin Blanc, it's full of peach, pear and apricot. It's round and fruity palate is soft and approachable while still maintaining a good amount of acidity. The finish is wonderful and lingers in the mouth just the right amount. It has a subtle sweetness (not in a bad way!) and we think this one will go great with ham. You might start planning your Christmas dinner a lot earlier than expected after you try this wonderful wine!
Chateau Ste. Michelle Chardonnay- Reg. $11.49 SALE $9.99
Second up for the night we have Chateau Ste. Michelle's Chardonnay. This wine has been a favorite around Pettyjohn's for some time and it's easy to see why. Crafted in a fresh, soft style with bright apple and sweet citrus fruit character with subtle spice and oak nuances, this wine delivers much more than it's price suggests. The winery blends Chardonnay grapes from vineyards throughout Washington's Columbia Valley to make this a complex, interesting wine. It is also aged on the lees which give it a great richness. We have this one set up in our Turkey display, just in time for the Holidays!
Bouchard, Pere & Fils Bourgogne Rouge- Reg. $18.99 SALE $15.99
Third up we have the Bouchard, Pere and Fils Bourgogne Rouge, which is a really fancy name for their Pinot Noir from the Burgundy region of France. This Pinot Noir has a nose full of red-fruit and fruit tree blossom along with subtle perfume and floral notes. The palate has fine, smooth tannins and a refreshing acidity which carries the fruit flavours to the finish. An excellent value for wine of this quality, we have this one on sale in our Turkey display. Come give it a try before you pick up a few bottles for Thanksgiving!
Markham Merlot- Reg. $24.99 SALE $19.99
Last up for the night
Merlot. A relatively massive Merlot, this wine is not to be taken lightly. As soon as the wine hits the glass you are greeted with strong fruit tones complimented by Oak and spice. On the palate, ripe red fruits and boysenberry flavors are lush and layered seamlessly with vanilla, cola and cocoa powder. The juicy texture compliments the chewy tannin finish in this young wine. We set this one up in our Beef display given it's heavier, bolder qualities. Add this bottle to the list of wines you won't want to miss trying before the Holidays!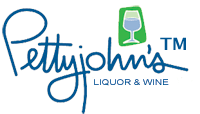 See you tonight!