Valid 11/15/16-11/28/16
LAST CHANCE! Join us tomorrow (Tuesday) at Carelli's for SEVEN Cabernets from Sonoma. These are an excellent way to learn the differences in terroir and differences between wine grapes in general. Not all cabernets taste the same! You will be pleasantly surprised. These are paired with delicious Carelli's appetizers. Tomorrow from 6:30-8, only ten spots left. Call us tonight at 303-521-7646 to make your reservation with a credit card. $35/person.
We worked diligently to find you perfect turkey-pairing wines and football beer. You're going to love these (especially for these prices). Just mention that you read this email when you bring the deal to the counter and you'll get the secret discount. Enjoy!
Your Exclusive E-Deals
Mezzacorona Chardonnay- Reg. $10.49,YOUR PRICE $5.99
Our Chardonnay is cultivated on the highest hillside vines of Trentino. These vines benefit from optimum sunlight and cool refreshing night air which enhance the crispness of the fruits. Hand harvested to ensure optimum ripeness, only the best quality Chardonnay grapes are delivered to the winery.
Our highly drinkable Chardonnay shows subtle flavors of peach, nectarine, pear and spice.
Firesteed 2013 Pinot Noir- Reg. $17.99, YOUR PRICE $8.99
 The wines of Firesteed Cellars display distinctive varietal character, and consistently 'over deliver' in terms of value for the price. In winemaking we strive to have the fruit character be the "star" of our wines. Firesteed seeks to produce wines that are balanced and elegant with aging potential for the reds.
Dark ruby garnet color. Bright, smoky aromas of buttery roasted cherries, nut brittle, grilled oranges, and chocolate yogurt with a satiny, bright, dry-yet-fruity medium-to-full body and a smooth, appealing, medium-length roasted beets and strawberry finish with moderate oak. A nice savory, smoky pinot for the table.
88 PointsEditors' Choice  – Wine Enthusiast
______________________________
Finkel + Garf Six Packs- Reg Price $10.57, YOUR PRICE $9.19
"The brewery, founded last July by father-son duo Eric and Dan Garfinkel, aims to provide a straightforward, back-to-basics beer experience. In their mind, it's the experience associated with drinking their beer that is the most important. That's why, it would seem, none of their beers have names; they are just called what they are. There are no tasting notes anywhere present in the taproom; in their place, a jar of bubblegum, or a stack of Legos. See, when you visit Finkel & Garf, you get it. This isn't your average taproom. The walls are stocked fully with toys, games, and snacks in every variety – chips, jerkey, peanuts, heck, if you want a can of Spam, they've got that too. On the far end of the room, a Rube-Goldberg machine sits idly, waiting for curious hands to turn its cranks." -Aboutboulder.com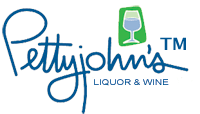 While Supplies Last-
These Deals go quickly!
See you soon, have a great week!