Famous Oct. 7 Events
1714 People riot due to beer tax in Alkmaar Neth
1806 Carbon paper patented in London by inventor Ralph Wedgewood
1868
Cornell University (Ithaca NY) opens
1913 Ford Motor Company institutes world's first moving assembly line for the Model T Ford
1928 Paavo Nurmi runs world record 10 miles (50:15.0)
1955 Beat poet Allen Ginsberg reads his poem "Howl" for the first time at a poetry reading in San Francisco.
2016 Pettyjohn's gets newly paved and painted parking lot, drawing thousands in for a great night of free wine sampling.
Hard Cider Sangria from Food + Wine
Pomerols Picpoul de Pinet- Reg. $11.99 SALE $10.99
First up this week, we have the Pomerols Picpoul which has always been a favorite around our store. It is light colored and full of aromas of grapefruit and exotic fruit. Citrus flavors, with focused acidity, are typical of Picpoul, this one included. This wine is sure to appeal to everyone with its easy drinking attitude but surprising amount of depth. A great wine by itself on a nice Fall day, or served with appetizers or seafood. While it's a great value in the bottle, we also have this in a box wine format. Come give it a try!
Casal Garcia Sangria- Reg. $8.99 SALE $7.99
Up next we have the Casal Garcia Sangria. As to be expected, it's an easy drinker meant to be straight forward and crowd pleasing, but that doesn't mean it's lacking in quality. Light and fruity with notes of apples, herbal spices and cinnamon, it's full of Fall flavors. It's great to serve by itself, but it also makes a great aperitif or pair it with lighter fare or spicy foods.  Sangria might not be the first thing that comes to mind as we move into Fall, come see why we think is bottle is great year-round!
Dark Horse Cabernet Sauvignon- Reg. $11.99 SALE $9.99
Third up for the evening we have the Dark Horse Cabernet from California. In the glass the wine is deep and dense with a dark purple-red shine. The nose is full of cherry and raspberry with hints of graphite, oak and soft violets, touches of licorice root and smoke, and a perfumed red- flower-and-spice combination. The palate mirrors the nose with a massive Cherry presence up front with layers of smoke, spice and wood. The wine rounds out with medium tannin structure and just a touch of heat from the alcohol.
Andrew Murray Syrah- Reg. $16.99 SALE $14.99
Last up for the evening we have the Andrew Murray Syrah, a long time store favorite that is now in sale!
Perhaps one of the best wines for the money available right now, Andrew Murray delivers aromas of cherry, blackberry, lavender and a white pepper wow factor on the very inviting, florally driven nose. The wine looks silky in the glass, and flavors of black cherry, anise, violet and oregano are easily accessible just about anyone; a true crowd pleaser. It recently received 93 points from Wine Enthusiast and is not a bottle to miss out on!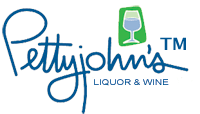 See you tonight!