Valid 9/20/16-10/4/16
Summer is ending- Fall into new savings with these great prices. The leaves are changing and so are our sales, so hop into Pettyjohn's soon and cash in on some hand-harvested selections. Here are you Exclusive E-Deals, better-than-sale prices on products for email customers only. Just mention this email at the counter and the deal is yours. Enjoy!
Your Exclusive E-Deals
Rascal Pinot Gris- Reg. $11.99, YOUR PRICE $7.99
In honor of Louise, our newest Golden Retriever puppy, we brought in a scoundrelly white wine that can uplift any potty-training soul or other doggy displeasures.
Winemaker's Notes:
A refreshing wine with flavors and aromatics of apple, peach and a touch of citrus. Nicely balanced with just a touch of sweetness, supported by a lively streak of acidity. An amazing example of a great Oregon Pinot Gris.
Rascal Pinot Noir- Reg. $11.99, YOUR PRICE $7.99
The Great Oregon Wine Company is pleased to bring you this delightful Pinot Noir. Deep ruby coloring with aromas of raspberry & dried herbs. This fruit forward wine shows focused flavors of cherry, earth, and light toast. Soft and supple texture make this a great wine for every dinner.
Pinot Noir is often noted for its natural ability to be lighter than other red wines and have low tannin. However, a recent tasting of Grand Cru Burgundy showed that Pinot Noir can have a hell of a lot more tannin. How do winemakers do this? Well, besides reducing yields in the vineyards to make concentrated grapes, many producers will make wines with a technique called 'Whole Cluster Fermentation'. Whole cluster fermentation is when the entire grape bunch, including the stems, goes into the crusher and fermenter. This technique is rarely practiced on wine varieties other than Pinot. The stems add tannin (which you can taste on the front of your mouth as a drying and astringent sensation).
______________________________
Odell St. Lupulin 12 Pack warm only- YOUR PRICE 16.54!
Pours a frothy, resiny head. Sweet aroma of citric hops. Dark, straw color. Starts with a rich, pine and citrus hop flavor that peaks at a medium-high bitterness. It wells into a lovely, bright citrus hoppiness. The finish is citrus rind and a slight malt sweetness.
This is absolutely fantastic. Odell perfectly nails the "hoppy, yet not unpleasantly bitter" balance. All the joys of the hops, and none of the unpleasant parts. This is the only brewery from out West that I truly miss.
Left Hand Sawtooth 12 Packs warm only, YOUR PRICE 15.17!
"THIS AMBER ALE IS THE PERFECT BALANCE BETWEEN MALT AND HOPS. A GREAT SESSION BEER."
Two guitars, bass and drums. It's all you'll ever need. Sessionable.  Unpretentious. Our original flagship. Proof that a beer can be both complex and balanced. Malty chewiness slowly transitioning over to herbal, earthy hops with a dry finish. Brewed to be enjoyed with friends and to stimulate serendipity. Grab it at South Boulder's favorite beer and wine shop.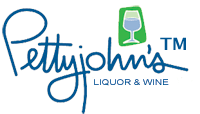 While Supplies Last-
These Deals go quickly!
See you soon, have a great week!