Friday Night Wine Tasting
We hope you all had a splendid Labor Day Weekend soaking in the sun-rays and relaxing with your extra day. If you were one of the unfortunate souls that had to work while everyone else danced merrily through the streets, we especially invite you to our Friday tasting. Take a load off and sooth your end of summer blues with four varietals that will turn your tongue reddish hues faster than the changing of Autumn leaves. Join us tonight from 5-7pm for our free in-store wine tasting and another chance to enter to win an Epic Pass! We are excited to see you there!
Epic Bonus Word: BALACLAVA
———————————————————
CHARLIE WILL BE POURING:
Chateau Trians Rosé- Reg. $18.99 SALE $15.99
First up for the night we have the Château Trians Rosé. A blend of 60% Grenache, 30% Cinsault and 10% Syrah, this wine exhibits aromas and flavors of strawberry, cranberry and floral notes on a lengthy, refreshing finish; the ultimate thirst-quencher. Warning:  You'll want to stock up on at least one bottle of Trians Rosé per person for your End-Of-Summer outdoor grilling party, or you might be running back here to pick up more. That being said we are always happy to see you!
C'est La Vie Sauvignon Blanc/ Chardonnay- Reg. $13.99 SALE $10.99
Second up we have the C'Est la Vie White Blend from France. Despite being mostly Chardonnay (60%) the Sauvignon Blanc definitely takes control. The nose gives off light fruit, melon mostly, and follows through with very light vanilla and a touch of cream on the palate. These notes linger only briefly before the crisp texture of the Sauvignon Blanc washes away the Chardonnay's characteristics for a clean finish.  Easy to drink, this is an absolutely beautiful bottle to finish out the summer with!
Artezin Zinfandel- Reg. $14.99 SALE $13.99
Third up for the night we have the Artezin Zinfandel.  This wine has been around Pettyjohns for a while but recently has become a store favorite. The color is bright crimson red with a violet hue. The aroma is very bright, showing fresh raspberry, boysenberry and pomegranate fruit, followed by classic "zinny" spice of nutmeg, cinnamon and black pepper. The fruit and spice continues on the palate, which is again fresh with hints of blueberry and huckleberry. The texture is round and rich for easy drinking and the tannins add to the lush mouthfeel. 91 points from Wine Enthusiast, come check this one out!
Klinkerbrick Syrah- Reg. $20.99 SALE $17.99
Last up for the evening we have the Klinkerbrick "Farrah" Syrah, another store favorite (and one of Charlie's favorites!). It's easy to see why, as this Syrah expresses blackberry, currant and plum on the nose with hints of smoky oak, spice and pepper. On the palate, this delicious wine has balanced flavors of berries, dark chocolate, coffee and anise wrapped in a smooth texture. Present tannins lend structure to this full-bodied wine, with a long, lingering finish. A wonderful wine to pair with grilled foods or just drink it by itself on the porch. A wine this good doesn't need an excuse to be opened and enjoyed!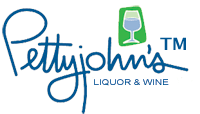 See you tonight!