Labor Day Weekend is here and there has never been a better time to relax and enjoy not laboring! To celebrate, Charlie is bringing in Louise, his new puppy! Join us tonight from 5-7pm for our free in-store wine tasting and another chance to enter to win an Epic Pass! We (including a puppy) are excited to see you there!
CHARLIE WILL BE POURING:
Bonny Doon "Vin Gris de Cigare" Rosé- Reg. $18.99 SALE $13.99
First up for the evening we have the Bonny Doon Rosé, or as it's better known around South Boulder: the "Alien Rosé." Nothing screams summer as much as this beautiful wine. Grenache and Mourvèdre dominate the blend at 62% and 17% respectively, with 9 percent Roussanne and 6 percent each of Grenache Blanc and Cinsault. Its aromas and flavors suggest berries, melon, and blossom. The wine is dry and fairly full-bodied, with rich, oily-like texture that contrasts with a backbone of crisp acidity. The clean, long finish adds mineral notes to the flavor mix. A true store favorite, if you haven't tried it, now is the time!
Simi Sauvignon Blanc- Reg. $14.99 SALE $13.99
Second up we have the Simi Sauvignon Blanc. This brilliantly clear, pale-straw-colored Sauvignon Blanc leads with fresh, appealing citrus notes of lime zest, pink grapefruit, and fresh lemon grass followed by green papaya, passion fruit, and green apple. Wet stone adds a mineral component to the aromatics. This wine is fresh, bright, and crisp. Lively and forward on the palate, our Sauvignon Blanc has zesty notes of lime and grapefruit. Refreshing, full, and vibrant; the palate has a long finish with a lingering impression of green citrus, stone fruit, and mineral. Check your e-deals for an even better price on this awesome wine!
Trivento "Golden Reserve" Malbec- Reg. $19.99 SALE $15.99
Third up for the night we have the Trivento Malbec. The wine begins with a very attractive aroma full of violets, lavender, blackberries and cola. Plum, blackberry, black cherry, licorice, a little spice and herbs are all on display in this very tasty and balanced medium to full-bodied wine. Fine tannins and even a bit of minerality lead into the long, satisfying and slightly dusty finish which features some lingering notes of chocolate and tobacco. Another store favorite, this is one to make sure to try… even if it is too hot for Malbec!
"1000 Stories" Zinfandel- Reg. $20.99 SALE $15.99
Last up we have a bit of a different style of wine, namely that this zin has been aged in Bourbon barrels. The wine has a deep, rich purple color. An intense raspberry fruit is on the nose, with black pepper spice and a touch of cloves and dried herbs. The palate is full with ripe tannins, big black and red fruits, followed by an array of spices. The wine finishes with a touch of warmth that lingers on and on, very much like bourbon. While it may not be the most traditional wine, it is well loved around our store! This is another wine you won't want to miss trying. It pairs perfectly with petting puppies!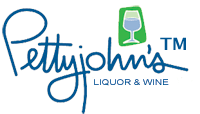 See you tonight!