Valid 8/30/16-9/19/16
Last E-Deals of the summer! Enjoy some lovely lighter fare with these bright and light wines and brews. This round of E-Deals will last the last three weeks of summer, so you can enjoy these solid summer favorites all season at your favorite Boulder wine and beer shop. Here are you Exclusive E-Deals, better-than-sale prices on products for email customers only. Just mention this email at the counter and the deal is yours. Enjoy!
Make this summer EPIC!
The time has come to stop sulking in your sweaty sorrows and dream of colder days. "Weather" you have lived in South Boulder forever or are new to our lovely area, Pettyjohn's offers you the giveaway of the decade. We are giving away one Epic Local Pass (which comes with 6 Buddy Passes) to a lucky patron. This prize is estimated to be
worth around $700. Just stop in to Pettyjohn's starting August 2nd and fill out an entry form (max one entry/day)- That's it! Drawing will be held 9/14.
Your Exclusive E-Deals
Cupcake Decadent Black Forest – Reg. $15.99, YOUR PRICE $8.99  
Winemaker's Notes
A dark, decadent red blend of Cabernet Sauvignon, Merlot, Zinfandel, Petite Verdot and Petite Sirah. The barrel aged Cabernet Sauvignon provides the powerful but elegant backbone and structure while the Merlot adds the dark berry nose and luscious mouthfeel. The Zinfandel adds a particular spiciness that you can only grow in California. PetiteVerdot, a winemaker's best friend, always makes a blend taste better and adds a pretty floral aroma and purple hue while the Petite Sirah seals thedeal with its inky color and round tannins.
Simi Sauvignon Blanc– Reg. $14.99, YOUR PRICE 9.99!

 TASTING NOTES
98% Sauvignon Blanc, 1% Viognier, 1% Semillon
This brilliantly clear, pale-straw-colored Sauvignon Blanc leads with fresh, appealing citrus notes of lime zest, pink grapefruit, and fresh lemon grass followed by green papaya, passion fruit, and green apple. Wet stone adds a mineral component to the aromatics. This wine is fresh, bright, and crisp. Lively and forward on the palate, our Sauvignon Blanc has zesty notes of lime and grapefruit. Refreshing, full, and vibrant; the palate has a long finish with a lingering impression of green citrus, stone fruit, and mineral.
AWARDS
Gold Medal – 2015 Sonoma County Harvest Fair
______________________________


Kona Brewing Variety 12 Pack– Reg. 18.37, YOUR PRICE  
16.08!
"Kona Brewing Company recognizes that the future of the Earth depends upon how businesses and individuals treat the Earth. To show its commitment to sustainability, Kona Brewing Company utilizes the services of a Sustainability Coordinator within its company. Most of the Kailua-Kona brewery's spent grain is given to a cattle rancher, and the remaining amount is used as an ingredient in the pubs' pizza dough and breads.
Kona Brewing Company champions recycling, is careful with its waste and supports groups that strive to protect the environment. Throughout its facilities, much of the building material has been recycled. Its disposable cups that are used at festivals and events are biodegradable, and its to-go containers are compostable. The brewery uses heat exchangers to reclaim thermal energy for water heating in the brewing process. The pub uses a heat reclamation system on its air conditioner for water heating in the kitchen. A whiskey barrel collects more than 90 gallons of condensation per day from air conditioning systems, and the water is used for landscaping irrigation. The list goes on and on."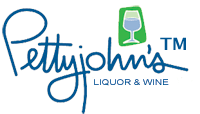 While Supplies Last-
These Deals go quickly!
See you soon, have a great week!