Raindrops on roses and wines that are fittin'- your budget. The days are cooling off just in time for another lovely Boulder weekend. Spend more time outside having fun and spend less time choosing wine because we hand selected four varietals that will knock your socks off. Convenient for sandal weather, isn't it? Join us tonight from 5-7pm for our free in-store wine tasting.
Southern BBQ Chicken
Do you feel like chicken tonight, like chicken tonight?
Prep:15 m
Cook: 55 m
Check it out
CHARLIE WILL BE POURING:
Moulin de Gassac Guilhem Rosé- Reg. $12.99 SALE $10.99
"As soon as you see this in your glass, you know you're in for a treat.  It's a beautifully transparent salmon pink that almost sparkles in sunshine.  Aromas of fresh picked strawberries and crushed red fruits – raspberries and cherries – get a lift from floral accents and a hint of citrus rind.  In the mouth, it's bright and crisp with loads of berry fruit and just a touch of mineral, showcasing 2015's extra dose of body and richness but still light and fresh.  The acids come up on the finish and make your mouth water, leaving you looking for a little bite to eat or another refreshing sip.  Drink this on its own anytime you like, or pair it with anything from smoked salmon to fruited chicken salad.  'Berry' delicious!" -Moulin de Gassac
Mont Gravet Colombard- Reg. $11.99 SALE $9.99
88 Points Best Value!
"Shows good acidity behind the bright green herb and crunchy pippin apple flavors, with notes of citrus zest. Hints of richness emerge on the creamy finish." Colombard. Drink now.
Wine Spectator 2014 Buyer's Guide
Tasting Notes & Food Pairing
Mont Gravet has a pale, bright yellow color, with a very intense and refreshing nose. It displays flavors of citrus fruit and blackcurrant leaf. This wine will express itself best as an aperitif or with any seafood. Serve chilled at 50°F.
Elk Grove Pinot Gris- Reg. $17.99 SALE $14.99 
"Harvest 2015 was the earliest on record for the Northern Willamette Valley and we were a little stunned when our first fruit hit the crushpad on September 8th. Autumn brought relief from the heat with mild evenings and cool rainless nights that allowed for slow, even ripening. We harvested fruit that was absolutely pristine and perfectly ripe, at a gradual pace that allowed us to give our full attention to each block.
We are hopeful that 2015 is equally as good as the spectacular 2012 and 2014 vintages, and early signs indicate just that , with the wines showing moderate alcohols, balanced acids and great concentration." -Elk Cove
Doña Paula Estate Malbec- Reg. $15.79 SALE $12.99
"Intense violet color. In the nose, aromas of black fruits, violets and spices. Mineral and graphite notes. Great balance and freshness in the mouth, with good concentration and medium structure. Soft tannins and persistent finish.
From our best vineyards in Altamira (at 1,150 meters [almost 3,773 ft] above sea level) and Gualtallary (at 1,350 meters [almost 4,430 ft] above sea level), Doña Paula Estate Malbec displays the unique characteristics of the Uco Valley, a terroir with cold climate, mineral and rocky soils. The trellis system used is espalier and the grapevines are head trained. The average yield is 8 t/ha (approximately 3.24 t/acre). Drip irrigation is used. At Doña Paula, our vineyards have always been managed using sustainable agriculture practices." -Doña Paula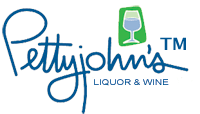 See you tonight!