Nothing says August like construction! While the rest of Boulder is making improvements, we constructed the perfect lineup of vino for you to sip on while you watch buildings being razed and raised. Whether you are excited or perturbed, these wines should cool you off a bit. Join us tonight from 5-7pm for our free in-store wine tasting.
Epic Bonus Word: IGLOO
Shine Potions
Join us Saturday from 4-6pm and gather with Shine Restaurant and Pettyjohn's for a special tasting event. The famous triplet of Boulder have concocted three whimsically delicious mixers for your bland cocktail. Try them with a FREE tasting with Suerte Tequila tomorrow!
What are they?
"Shine Potions are enchanted beverages to remind you of the magic within. Through a harmony of supportive herbs, vibrational essences, sound frequencies and more, we tune each potion to a specific intention, one that is ultimately fulfilled by our most important ingredient: You. It's a reflection of the power that you already contain. In other words: The Magic's In You.
Hand-crafted by our potion apprentices, Shine Potions are unlike anything else found in the world. Made with intentional herbs and organic juices, our potions also contain vibrational essences, water that has been imprinted with an energetic "signature" from a particular place or thing such as flowers, gemstones, environments and even stories to help coax out a different state of being."
CHARLIE WILL BE POURING:
Domaine de Cassagne Rosé- Reg. $17.99 SALE $13.99
First up this week we have the Domaine de Cassagne Rosé. A wonderfully refreshing rosé from France with slightly more color than some of the rosés we have had recently. Strong aromas of strawberry and slight herbal notes fill up this wines nose. White and red fruits show through on the palate with a bright acidity and great minerality. A great aperitif or with light foods such as white meats, Asian foods, fish in sauce, or just about anything else you want to eat during the summer. Add another rosé to the list!
Kung Fu Girl Riesling- Reg. $12.99 SALE $10.99
Up next for the night we have the Kung Fu Girl Riesling. This wine has been the favorite Riesling around Pettyjohns for a while now. Crushed minerals run through the heart of this clean and satisfying Riesling. The aromas of white peach, lime leaves, and stones echo in the palate with a long, fresh finish. Not too sweet as most people think of Riesling, this wine is awesome and totally refreshing. A perfect wine to pair with spicy or salty foods, barbecue or just have it on its own. We won't tell!
Gran Passione Rosso- Reg. $16.99 SALE $12.99 
Third up for the evening we have the Gran Passione Rosso. 60% Merlot, 40% Corvina Gran Passione Veneto Rosso is made by the time-honored tradition of drying grapes before fermentation, the appassimento technique, the same way Amarone is produced. Using some of the same grape varieties as Amarone, this wine is similarly intense and full-bodied, displaying rich red & black fruits on a weighty, solid frame. Ideal for roasted and grilled meats, other heartier fare and mature hard cheeses. Brady, our liquor buyer, loved this and we thought we should share!
Baracchi O'Lillo Toscana- Reg. $18.99 SALE $15.99
Last up for the evening we have the Baracchi O'Lillo Toscana, our newest addition to our "90 points (and above!) for under $20" display! Scoring 93 points this bottle is pretty wonderful.  Beautiful ruby red color with scents of flowers, fruit and spice, it looks and smells wonderful as you pour it. Traditional in its complexity, roundness, and elegance, yet modern in its intense fruitiness, accessibility and soft tannins, the palate offers something for just about everyone.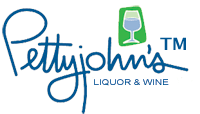 See you tonight!