Robin is pouring four concoctions mixed in the heavens. From God's beers to your lips, these four chemistrated (we know it's not a word) cocktails are sure to please. These bubbly endeavors were blended beautifully with the most important ingredients on Planet Earth- Hops, Malt, Yeast, and Water. Let Robin show you how these simple ingredients can create a taste symphony in your facebuds.
Last week Robin poured some hoppy Odell brews. Customers enjoyed free glassware given away by our Odell rep. Robin has been a beer nerd at Pettyjohn's since stars were in the sky. Come say hello tonight at Boulder, Colorado's favorite beer and wine shop!
OUR THURSDAY LINE-UP:
Renegade 5:00 O'clock Afternoon Ale
5:00 O'clock is a rotating seasonal American Blonde Ale that fittingly sits at 5% ABV. This Blonde Ale drinks like a kolsch with a medium body, finishing crisp and light. Perhaps one of the more neutral ales on the market, this one is sure to please those who usually are drawn to the easy drinking domestic styles. 25 IBUs.
Renegade Redacted Rye India Pale Ale
If you are a fan of rye beers like myself, you are sure to enjoy the Redacted Rye IPA. Redacted is brewed with 20% malt which contributes a note of black pepper to balance the citrusy hop. The Rye adds an earthier flavor than most of the sweet citrusy IPAs on the market. Redacted is a year round 12oz 6-pack that has 7% ABV and 60 IBUs.
Renegade Runaway India Pale Ale
Next up is the newest beer in the Renegade lineup: Runaway IPA. Runaway has a more noticeable malt sweetness than the Redacted but is still balanced by the bitterness. Piney and earthy with a clean crisp and bitter finish. Hops: Azacca, El Dorado, Amarillo. 80 IBUs, 6 % ABV.
Renegade Endpoint Triple India Pale Ale
Last but not least we have the Endpoint Triple IPA. This bold IPA is single-hopped with tons of summit hops and is a great example of how complex a single-hopped beer can be. Flavors of grapefruit and pine are ever present in this sticky monster. 100+ IBUs, 11 % ABV.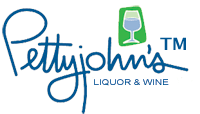 See you Thursday!