We know you work very hard every week (well, most of you), and you deserve a nice reward for being such wonderful, tax-paying citizens of Boulder, Colorado. We don't have any massage chairs at our disposal but this wine shop does have four hand-picked treats that will relax your overworked muscles while being light on the palette. Join us tonight from 5-7pm for our free in-store wine tasting.
16 Wine Cocktails
#1- RED HOT SUMMER
CHARLIE WILL
BE POURING:
Domaine de Reuilly Pinot Gris Rosé- Reg. $21.99 SALE $17.99
First up this week we have the Domaine de Reuilly Pinot Gris Rosé. A wonderfully refreshing rosé of Pinot Gris with a beautiful pale salmon color, pretty aromas of peach and apricot with a hint of lychee. White and yellow fruits show through on the palate with a healthy dose of saline minerals. Good weight but very refreshing with crisp, tart acidity. A great aperitif or with light foods such as white meats, Asian foods, fish in sauce, or just about anything else you want to eat during the summer. Lovely!
Domingo Molina Hermanos Torrontes- Reg. $15.99 SALE $12.99
Up next for the night we have the Hermanos Torrontes. Pale yellow in color, it screams summer as your pour it into the glass. Vibrant aromas of citrus fruit, grass, mint and flowers fill up the nose. Juicy, spicy and ripe, the wine starts off with bright fruits along side fine-grained flavors of minerals and flowers before showing a hint of sweetness. In a soft, ripe style, this smooth Torrontés finishes with very good length. Another great white wine to pair with just about anything summery!
Reata "Three County" Pinot Noir- Reg. $20.99 SALE $19.99 
Third up for the evening we have the Reata "Three County" Pinot Noir. This wine is notable for a deep ruby color and subtle range of dark cherry, raspberry, blueberry, anise and toffee aromatics, tinged with a hint of vanilla. An intense entry is followed by ripe, dense berry flavors while mature, fine tannins add silky texture and depth. Toasty oak perfectly integrates into a lengthy finish. Another store favorite to finish the evening, this Pinot Noir is truly one of the best and at a great price for this quality of wine!
Klinkerbrick Farrah Syrah- Reg. $20.99 SALE $17.99
Last up for the evening we have the Klinkerbrick "Farrah" Syrah, another store favorite (and one of Charlie's favorites!). It's easy to see why, as this Syrah expresses blackberry, currant and plum on the nose with hints of smoky oak, spice and pepper. On the palate, this delicious wine has balanced flavors of berries, dark chocolate, coffee and anise wrapped in a smooth texture. Present tannins lend structure to this full-bodied wine, with a long, lingering finish. A wonderful wine to pair with grilled foods or just drink it by itself on the porch. A wine this good doesn't need an excuse to be opened and enjoyed!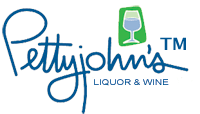 See you tonight!