Valid 8/2/16-8/15/16
Wipe the sweat off of your beaded brows and swing by Pettyjohn's for some very COOL and exciting promos. The summer season is in full swing so we picked out excellent summer festivity beverages for you, as well as bringing back our extremely popular Epic Local Pass Giveaway (details below). Here are you Exclusive E-Deals, better-than-sale prices on products for email customers only. Just mention this email at the counter and the deal is yours. Enjoy!
Make this summer EPIC!
The time has come to stop sulking in your sweaty sorrows and dream of colder days. "Weather" you have lived in South Boulder forever or are new to our lovely area, Pettyjohn's offers you the giveaway of the decade. We are giving away one Epic Local Pass (which comes with 6 Buddy Passes) to a lucky patron. This prize is estimated to be
worth around $700. Just stop in to Pettyjohn's starting August 2nd and fill out an entry form (max one entry/day)- That's it! Drawing will be held 9/14.
Your Exclusive E-Deals
Oak Grove Red– Reg. $11.99, YOUR PRICE $6.99

 Winemaker's Notes
The Oak Grove Winemaker's Red is a luscious blend of Zinfandel, Cabernet Sauvignon and Petite Sirah from select California vineyards. Opulent aromas of oak and spice are followed by juicy fruit flavors of blackberry and cherry. The finish is concentrated and robust.
Food & Wine Pairings
Matches well with smoked pork, tri-tip and other barbecued grilled entrées The perfect wine for outdoor entertaining with family, friends and neighbors.
Suggested Retail: $14.99 per 750ml bottle

Mont Gravet Colombard (ONE OF ONLY TWO STORES TO GET IT!) – Reg. $11.99, YOUR PRICE $6.99  
88 Points Best Value!
"Shows good acidity behind the bright green herb and crunchy pippin apple flavors, with notes of citrus zest. Hints of richness emerge on the creamy finish." Colombard. Drink now.
Wine Spectator 2014 Buyer's Guide
Tasting Notes & Food Pairing
Mont Gravet has a pale, bright yellow color, with a very intense and refreshing nose. It displays flavors of citrus fruit and blackcurrant leaf. This wine will express itself best as an aperitif or with any seafood. Serve chilled at 50°F.
______________________________


Ska Brewing 6 Packs + 12 Packs-YOUR PRICE $1 OFF!
Somewhere out in Colorado, in the year nineteen hundred and ninety-five, two guys named Dave and Bill learned that while they loved gulping down good beer, they weren't yet old enough to buy it. They figured an answer to their quandary would appear if they drank enough and listened to enough thinking music, also known as Ska. On the second Skaturday of Skatember it hit them. If they brewed their own beer they'd have all the beer they could ever want. And while they were at it, why not brew the most magnificent suds ever quaffed in their neck of the woods…or any other neck for that matter.
Finkel + Garf Maibock 4packs (warm only) Reg. 11.48, YOUR PRICE 8.73
Today's maibock: We can surmise that the deep golden and light amber maibock encountered today has paled somewhat over that time course. It was once one of the more purely seasonal beers, released during early and mid-spring, but some are produced year round today. Either way, it is by nature something of a transitional beer, and this puts it squarely in that territory of something not too strong, nor light, but rather a substantial and satisfying brew that straddles and expresses the finest virtues of either side.
La Cumbre 4 Packs-  YOUR PRICE $1 OFF!
The quest to make the greatest beer available is a noble one. Budgetary restrictions have nothing to do with that quest. Advertising and branding campaigns don't either. The equipment you use needs to be of a high quality to accomplish the goal. Ingredients need to be carefully chosen. But intentions are paramount. Experience and expertise are essential. -La Cumbre
__________________________________
Jack Daniels Whiskey 750ml- Reg 24.95, YOUR PRICE 19.95!

OLD NO. 7
From Jack:
"We do things a little differently around here – and that's what gives Jack Daniel's its distinctive character. We charcoal mellow our whiskey drop by drop, then let it age in our own handcrafted barrels. And we don't follow a calendar. Our Tennessee Sippin' Whiskey is ready only when our tasters say it is. We use our senses, just like Jack Daniel himself did. In fact, more than a century later, our Tennessee Whiskey is still judged the same way. By the way it looks. By the way it smells. And, of course, by the way it tastes."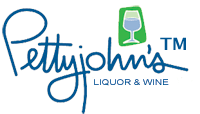 While Supplies Last-
These Deals go quickly!
See you soon, have a great week!