Valid 7/19/16-8/1/16
We did the dirty work for you. We scavenged the warehouses for their elusive, ripe for the pickin' discounts. Now we pass along our bounty to you. Here are you Exclusive E-Deals, better-than-sale prices on products for email customers only. Just mention this email at the counter and the deal is yours. Enjoy!
Boulder Event Calendar
Your Exclusive E-Deals
Cupcake Sauvignon Blanc– Reg. $10.99,  YOUR PRICE $7.99
This vibrant and complex Sauvignon Blanc bursts with flavors of Key Limes, white nectarines, grapefruit and gooseberry leaving a well-balanced finish.
Sourced from the South Island of New Zealand, this Sauvignon Blanc exhibits complexity and a vibrant zing. Flavors of Meyer lemons and Key limes integrate with hints of grapefruit, gooseberry and citrus, culminating in a long, creamy finish. Long, cool seasons in New Zealand's Marlborough region allow our grapes to mature slowly and gain character and complexity. The grapes are harvested at night and gently crushed before undergoing cool fermentation in stainless steel tanks. An extended fermentation sur lie adds richness and softness, complementing the fruit's natural zest and acidity.
  Diseño Malbec– Reg. $11.99, YOUR PRICE $7.99  
Malbec has thrived in Argentina since the 1800s when cuttings were transplanted from their original home in France. Now considered among the world's most distinguished red wines, Malbec flourishes in Mendoza. Vines grow in fertile soil, rich with old mineral deposits, irrigated by heavy winter snow melt from the Andes glaciers. Diseño captures the very essence of Argentina and is designed to showcase the rich flavors of Old Vine Malbec grown in this ideal land.
On the nose: There are concentrated black cherries and licorice root, graphite, melted black licorice, spicy notes of bramble, blueberry crumble and hints of vanilla, musk, oak and earthy minerals.
On the palate: In the mouth, Diseno Malbec has dark berry fruit medley, melted English licorice, bittersweet dark chocolate and almost minty bursts of blackberry jam. The midpalate features a ripe tannin backbone and nice balance, finishing with a juicy kick of cherries and minerals.
______________________________


Eddyline Brewing 6 Packs- Reg. Price $14 after tax,

YOUR PRICE $12 after tax!

 
Eddyline opened in May 2009 over the CKS Paddlefest weekend with the goal of serving exceptionally drinkable beers suited for any outdoor adventure whether just a quick play session in the river, celebrating a tough 14'er, mountain biking any of the epic single track, or just kicking back on the deck overlooking the beautiful Arkansas valley. In September 2011, Eddyline opened its production brewery and started canning their CrankYanker IPA. Eddyline chose cans over bottles due to their much smaller environmental impact, better ability to preserve the quality of the beer, and suitability to be enjoyed in an outdoor environment. Over the next 3 years, Eddyline saw a significant increase in production and sales. In 2013, they ran out of production capacity and set out on its largest expansion yet.
Finkel + Garf Maibock 4packs (warm only) Reg. 11.48,

YOUR PRICE 8.73
Today's maibock: We can surmise that the deep golden and light amber maibock encountered today has paled somewhat over that time course. It was once one of the more purely seasonal beers, released during early and mid-spring, but some are produced year round today. Either way, it is by nature something of a transitional beer, and this puts it squarely in that territory of something not too strong, nor light, but rather a substantial and satisfying brew that straddles and expresses the finest virtues of either side.
Firestone Mixed Lion's Share 12packs- Reg 21.59,
YOUR PRICE 13.78!
"Funny how brothers settle things the old fashioned way. Try brothers-in law. Who own a brewery together. Adam, AKA The Bear, and David, AKA The Lion, may battle, epically at times, but at least neither ever forgets it's for the epic love of beer."
__________________________________
New Amsterdam Gin AND Vodka 750ml- Reg 17-19.95,
YOUR PRICE 12.95!
1.75ml- Reg 24-27.95,

YOUR PRICE 19.95!



New Amsterdam® Gin is crafted with botanicals, citrus, and a nod to juniper. As one of the best gins available, it's a modern take on the 400-year tradition. The smooth finish lets you drink this gin straight or as the centerpiece of a perfect martini.
Spiritsreview.com: "A nice alternative gin without getting too experimental in flavor or too light in spicing (a seemingly common problem these days). While not the most complex of gins it is very easy to drink and does not cause palate fatique.The price is also a great point as it seems the only thing going up in price faster than gasoline these days is gin. Costs about 1/2 or less of the price of other gins of similar quality so it is an excellent choice for a subtle yet low cost gin- which is a rarity to put it mildly. Great quality for a cheap price."
| | |
| --- | --- |
| | |
New Amsterdam® Vodka is 5-times distilled from the finest grains then filtered three times. It's so smooth you can create a perfect cocktail or drink it straight, making it one of the best vodkas available. Our premium process makes our distilled vodka as iconic as the cityscape on the bottle.
Beverage Testing Institute
Clear. Interesting aromas suggest almond brittle and dried fruit with a silky, dryish medium body and a clean, powdered sugar, grain husk, and mineral accented finish. Very nice balanced flavor and texture.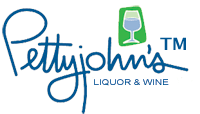 While Supplies Last-
These Deals go quickly!
See you soon, have a great week!