Valid 5/24/16-6/6/16
We hope everyone had an excellent sunshine-filled weekend and everyone is resting up for the big Memorial Day Extravaganza of a weekend. Inside you'll find a festive recipe, Bolder Boulder tips, and your Exclusive E-Deals, better-than-sale prices on products for email customers only. Just mention this email at the counter and the deal is yours. Enjoy!
Memorial Day Drink

Bolder Boulder Tips


On Memorial Day, more than 50,000 people will lace up their shoes and hit the pavement for the BolderBOULDER, a 10K that is the third largest road race in the United States and was named America's All-Time Best 10K by Runner's World. Runners and walkers of all ages and abilities have a blast at this community event that is part serious, part spectacle. As you pass the dizzying array of entertainment and thousands of spectators along the course, you'll barely have time to notice your breathing-more likely you'll be smiling and laughing the whole way.
10 Insider Bolder Boulder Tips
Exclusive E-Deals
Ruffin Lumina Pinot Grigio– Reg. $12.49, Sale $10.49,
YOUR PRICE $8.99
TASTING NOTES
Lumina Pinot Grigio offers golden apple, honeyed pear, and citrus notes, along with a pleasant touch of minerality. Medium-bodied, lively and clean, this is a well-balanced wine with crisp acidity and a satisfying finish.
FOOD PAIRING SUGGESTIONS
Enjoy Ruffino Lumina Pinot Grigio as an apéritif or as a wonderful companion with a variety of foods. It's delicious with prosciutto and mild cheeses, fresh salads, and pasta with cream sauces. It also pairs well with seafood, shellfish, white meat, or Asian dishes.
Read More
Cupcake Sauvignon Blanc– Reg. $10.99, Sale $9.99, YOUR PRICE $8.99  
Sourced from the South Island of New Zealand, this Sauvignon Blanc exhibits complexity and a vibrant zing. Flavors of Meyer lemons and Key limes integrate with hints of grapefruit, gooseberry and citrus, culminating in a long, creamy finish. Long, cool seasons in New Zealand's Marlborough region allow our grapes to mature slowly and gain character and complexity. The grapes are harvested at night and gently crushed before undergoing cool fermentation in stainless steel tanks. An extended fermentation sur lie adds richness and softness, complementing the fruit's natural zest and acidity.
Cono Sur Carmenere- Reg. $11.99, Sale $9.99, YOUR PRICE $7.99
Deep ruby red colour. Carmenere wines are aromatic, smooth and medium-bodied, with a soft texture. Herbal tones combine with sweet notes.
Pairing for this variety
This wine likes meat: beef, lamb, pork and game. It's also a good choice for ingredients that could be troublesome for other wines: tomatoes, eggplants, bell peppers, onions and garlic. Vegetable soups and mushrooms are also good alternatives and, if opting for cheeses, go for the yellow, medium-bodied type.
______________________________


Odell's 6pks-  Reg. 10.11, YOUR PRICE 9.19! or Reg. 10.57, YOUR PRICE 9.65!
Odell Brewing Company IPA
What the brewers say:
We took the traditional IPA, originally shipped from England to India in the 1700s, and made it bolder and more flavorful-American Style. We've added new varieties of highly aromatic American hops to create a distinctive bitterness profile and an incredible hop character.
What our panel thought:
Aroma: "Sweet citrus notes dominate with little to-no-malt aroma; a mix of floral spice (fresh peppercorns) and tropical fruit. Subtle mango, tangerine, ripe peach. Spice mellows and fruitiness intensifies as it warms."
Flavor: "Hop flavor is dominant with fruity citrus flavors. Medium hop bitterness with low straw malt qualities. A juicy IPA, with prominent fruity hops that bring out mango, tangerine, and ruby red grapefruit flavors. Some pine and floral flavors with a bitter finish that lingers."
Overall: "Enjoyable IPA that showcases American hops. Clean and easy drinking for an IPA. Very tasty and somewhat unique IPA with hop flavors and aromas that are less common. Nice bitterness that helps accentuate the hop profile."
__________________________________
Maker's Mark Bourbon Whiskey 750ml- Reg 34.95, YOUR PRICE 29.95!  

Maker's Mark Tasting Notes
Proof: 90
Aroma: Woody oak, caramel, vanilla and wheat prevail in the nose
Taste: Sweet and balanced with caramel, vanilla and fruity essences
Finish: Smooth and subtle
Uniqueness: At this point in the game, Maker's Mark and bourbon have become synonymous with one another. Go to any bar in America and ask for a bourbon. If you don't get Jim Beam, you're getting Maker's (also owned by Beam Suntory). A lot of this is due to Maker's being the company's sole product for 50+ years. It might be a stereotype, but anything that's extremely mainstream often isn't also described as unique. This is one case where the whole is greater than the sum of its parts. The usual flavors suspects are all present here, but it's the final product that tastes uniquely Marker's. The combination of rotating aging barrels and a wheated mashbill with an above average amount of malted barley creates a very sweet palate that stands out from most bourbons on the market.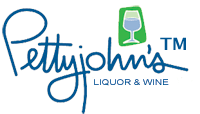 While Supplies Last-
These Deals go quickly!
See you soon, have a great week!