The sweet smell of spring is in the air as are the myriad bouquets of vino. Tonight we will be tasting four wines that will knock your socks off for a price that can afford you new socks. If you need more wine activities to add to your calendar, you could taste seven Pinot Noirs from Santa Barbara side-by-side with Carelli's delicious appetizers. There are only a handful of spots left. $35/person,  Tuesday, April 26th, from 6:30-8. If you have never been to one of these events, we highly recommend it as a fun date night and/or educational event. Seats are limited. Call us at 303-499-2337 to reserve your spots. Until then, join us for our weekly FREE in-store wine tasting tonight from 5-7. Charlie will be pouring:
Springtime and Vineyard Management


Remember that if a vine has too many grape clusters on it, they all have to share the nutrients provided by the vine and they may not ripen very well. The fewer clusters you have, the more nutrients and concentrated flavors each cluster gets.  The more concentrated the flavors, the better the quality of wine. That's why vine training and controlling fruit load is so important.
Extra! Extra! Read all about it!
OUR FRIDAY LINE-UP:
Montecastrillo Rosé- Reg. $11.99 SALE $9.49
Starting off this week we have the Montecastrillo Rosé. Electric pink in color, this is quite the bright rosé.  Aromas of fresh watermelon and a hint of cherries are are generously layered before giving way  to a delicious bouquet of strawberries, raspberries and hints of mild spice. The palate directly mimics the nose with a good amount of minerality, freshness, and clean acid on the finish. 100% Tempranillo, this is a great wine to pick up for the warm weather we just got back!
Ferrari-Carano- Reg. $17.49 SALE $12.99
Up next we have the Ferrari Carano Fumé Blanc. This Fumé Blanc is a delicious wine with aromas and flavors of yellow peach, pear, quince, Meyer lemon, mango and fruit cocktail. This wine has bright acidity and crisp freshness from the cool, stainless steel tank fermentation, while the subtle oak character from barrel aging adds body, complexity and depth. A long-time favorite around Pettyjohn's, when we heard we could get a sale this good we figured everyone should try it!
Amalaya Malbec- Reg. $15.99 SALE $9.99 
Third up for the evening we have the Amalaya Malbec. A blend of Malbec, Cabernet Sauvignon, and Syrah, this wine has a lot to enjoy. In the glass this wine is a brilliant ruby color with violet edges. Strawberries, raspberries and ripe fruit with a touch of pepper and spice aromas show through the nose. In the mouth, flavors of red fruit, spice and hints of vanilla from aging in French oak fill the palate nicely. Round, soft tannins lead to a delicate, lingering finish. This is a great red to have for just about any occasion!
Peachy Canyon Zinfandel- Reg. $19.99 SALE $17.99
Last up we have the Peachy Canyon Zinfandel. This wine is a blend of 77% Zinfandel, 13% Petite Syrah, 6% Alicante Bouschet, 3% Syrah and 1% Tannat from Paso Robles. Always a mind-blowing wine, this vintage opens in the glass with rich aromas of black cherry, vanilla bean, anise and leather. On the palate, sensuous spice notes of close, fresh nutmeg and cigar combine with plum, peat and chestnut flavors. A radiant structure and harmonious finish bring this elegant wine to a finish. Also a great wine to pair with the barbecues everyone is planning with the nice weather!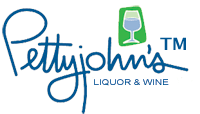 See you tonight!