Valid 3/15/16-3/28/16
The birds are chirping and the flowers are slowly making their way out to greet us. We hope you get a few more good runs in at the slopes before springtime takes full effect. With Malbec Madness in full effect and with a strong following, we thought we'd take a small break to offer you great St. Patty's Day and Easter E-Deals that will perfectlycompliment your plans. Here are you new Exclusive E-Deals, prices on products for email customers only. Just mention this email at the counter and the deal is yours. Enjoy!

Domaine Jean Tardy, Cuvée Maëlie, Bourgogne Hautes-Côtes de Nuit- Reg. $29.99, YOUR PRICE $19.99
Limited Supply! 
"Highly Recommended" – Decanter.com
Guillaume Tardy is a third- generation winemaker who dropped his medical studies to join his father in 1997. He's since bought more land and now works 4.5ha, where all the wines show great purity of fruit. The nose shows a delicate, pure raspberry nose – fresh and precise. Very fine acidity and sumptuous tannins are well balanced with fine red fruit – a
beautiful Burgundy at a great price
.
Rating: 17.75pts/20
"Guillaume is one of those young, single-minded winemakers that pursue a particular style of winemaking, crafting what you might call "modern" red Côte de Nuits that are pure and rich, silky smooth in texture, Pinot that glides across the palate."
-Neal Martin, eRobertParker.com, December 2014
La Famiglia Zinfandel- Reg. 2 for $15, YOUR PRICE $6.99
La Famiglia Zinfandel
Varietal Blend: 92% Zinfandel, 3% Petite Sirah, 2% Alicante Bouchet, 1% Barbera, 1% Zinfandel Primativo, 1% Sangiovese
Vintage: 2012Winemaker's Notes: Luscious concentrated blackberry, plumy aromas with brambly flavors of rhubarb, strawberry and vanilla with lingering hints of toast and smoke.  The wine will pair well with roasted or grilled meats, sausages or even with more complex, spicy dishes such as jambalaya or paella.
Veuve Clicquot- Reg. $66.99, YOUR PRICE $48.99!
Run by a woman and the start of opening champagne with swords!"Veuve Clicquot was a company split between Champagne production, banking and wool trading until the widowed, Madame Clicquot, was left in control of the company. This history of the champagne really begins here when Madame Clicquot, formerly known as Nicole-Barbe Ponsardin, decided to invest full attention to the champagne production.
During the Napoleonic Wars, Madame Clicquot was successful in exporting her champagne (to Imperial Russia in 1814, among others) and establishing it in the royal courts. Veuve Clicquot holds the royal warrant of Queen Elizabeth II of the United Kingdom. This royal warrant enables Veuve Clicquot  to advertise the fact that they supply to the royal family, thus further promoting the brand…"
______________________________


Guinness, Smithwick's, Harp 4, 6, 8 Packs, YOUR PRICE $2 OFF Regular Price!
Did you know Guinness will be enjoyed in 150 countries on St. Patrick's day? Slainte!"Guinness has been enjoyed at every St. Patrick's Day since Arthur Guinness set up his brewery in 1759."
Enjoy a pint of red this St. Patrick's Day… Yes that's right, Guinness, known as 'the black stuff', is actually ruby red in colour. Hold it up to the light to see for yourself.
"Guinness + Bass Ale = Black & Tan
Guinness + Harp Lager = Half & Half
Guinness + Blue Moon = Black & Blue
Guinness + Smithwicks = Blacksmith
Guinness + Newcastle = Black Castle
Guinness + Strongbow Cider = Black Velvet" -Tom
Odell IPA CANS 12 Pack, Reg. 20.67, YOUR PRICE 15.16!
ALL WINTER SEASONALS $2 OFF!  
__________________________________
Tin Cup Whiskey 750ml- Reg 32.95, YOUR PRICE 26.95!  

 Jess is a whiskey veteran who taught himself distilling in Nederland, CO in 1972 after inheriting his neighbor's still. In 2004 he created the state's first legal whiskey, Stranahan's. He's worked as a volunteer firefighter, rodeo rider, golf caddy and bluegrass/rock musician, but his true passion is whiskey.
Gluten-Free?
Rye has gluten in it, but the process of distilling and filtering whiskey should remove any traces of it. Most distillers will tell you the same, but there's no government-approved test to show that gluten is completely gone from alcohol, so if you have a very sensitive allergy you'll have to decide for yourself.
            _________________________________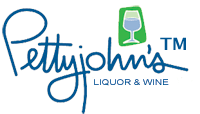 While Supplies Last-
These Deals go quickly!
See you soon, have a great week!
Pettyjohn's | 303-499-2337| 
BLOG