Join us for our weekly FREE in-store wine tasting tonight from 5-7. Your favorite fox-sweatered employee will be pouring four astounding wines that will be sure to make even Peyton Manning dance in celebration. As a reminder, we have pre-made $100 cases (12 bottles) of red, white, and mixed wine that are hand-picked and are perfect for hosting a party and saving some time. Don't forget this month is Febru-ANY, 10% OFF ALL BEER (4packs and larger) ALL MONTH long. Hope to see you tonight. Gooooooooooo Broncooooooooosssssssssss!
Super Bowl Beer Pairings

LAST WEEK!
What South Boulder Loves– we love your contributions to our board! You may enter to win the SoBo prize pack once a day- we will draw the winner Feb. 9th after the Broncos win the Super Bowl!
Staff Spotlight- Meet Ross
Ross grew up in Boulder, CO and moved to Durango for school where he studied Psychology. He then became a ski bum.
Favorite Hobbies: Art, Frolf, Ultimate Frisbee, Concerts, Snowboarding, Mountain Biking, and Rafting
Hopes/Dreams: Wants to travel and pursue Speech Pathology or Special Education
Favorite Beverages: Odell's IPA, Escape IPA, Upslope Pale Ale, Oyster Bay Sauvignon Blanc, and Hornitos Reposado
See you tonight!

Piper Sonoma Brut- Reg. $19.99 SALE $15.99 
The Piper Sonoma Brut is made of 60% Chardonnay, 15% Pinot Noir and 25% Pinot Meaner. It is a pale gold color with fine bubbles and light aromas of green apple, toast and peach. This sparkling wine is dry and fresh with a long elegant finish, possessing crisp citrus flavors with hints of strawberry and vanilla smoke. Great minerality at the end of the palate, it lingers nicely leading into your next sip or next bite of food. It's a great wine to pair with seafood and appetizers or, given the time of year, strawberries and chocolate!
Prodigo Sauvignon Blanc- Reg. $12.99 SALE $10.99 
Up next is the Prodigo Sauvignon Blanc. Most often we think whites from Italy being Pinot Grigio but here they show us that they can make a darn good Sauvignon Blanc as well! It's a vibrant and aromatic wine with fresh flavors of peach blossom and citrus fruits. In the nose it shows intense and persistent aromas of flowers and citrus. The palate is smooth and full with a clean finish that stays around for just the right amount of time. We've loved this wine since we brought it in and decided it was a great time to revisit it!
La Famiglia Zinfandel – Reg. $9.99 SALE $7.50
Since it wouldn't be February without a Zin in the lineup we are tasting the La Famiglia Zin from the Guadagni Family. The wine starts off with big and concentrated notes of dark fruit, specifically blackberry and plums. The nose has tones of rhubarb and vanilla that are picked up towards the finish of the wine. On the finish there are hints of toast and lots of smoky flavors. It has a great texture with some fine tannins rounding it out, making this wine easy-drinking and wonderful.
Ironstone Petite Syrah- Reg. $13.99 SALE $9.99
Last up we have the Ironstone Petit Syrah from our Featured Winery! If you love a big, red wine (like Charlie does), this one is sure to be a hit. Heavy and rich, its deep, dark, purple, inky color leads way to bold aromas of warm berry pie and loads of blueberry mixed with vanilla and a light pepper spice. Its full flavor of lush berries mixed with dark chocolate, warm cedar and vanilla gives way to a delightfully smooth finish with moderate tannins. Pair this one with heavier foods or just drink it on its own- its pretty wonderful!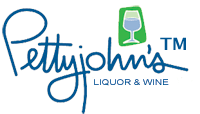 PETTYJOHN'S | 303*499*2337 | BLOG