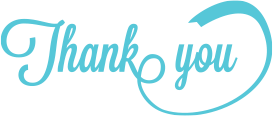 For a Fantastic 2015
We're keeping the party going. Join us tonight from 5 to 7PM for our free, in-store wine tasting. Charlie will be pouring:


Ferrari-Carano Fumé Blanc Reg. $17.49 SALE $12.99- is a delicious wine with aromas and flavors of yellow peach, pear and citrus. This wine has bright acidity and crisp freshness from the cool, stainless steel tank fermentation. Still on sale for those who missed this during the holidays.

Ruffino Lumina Pinot Grigio Reg. $12.49 SALE $10.49- has been in our appetizer display all holiday season. We picked this Pinot Grigio to feature because it has a fuller palate and more complexity than others in this price category. We've been told by suppliers that it has a little Chardonnay added to create the fullness, but we just love the  crisp, citrus minerality while pleasing everyone.

Evodia Old Vine Garnacha Reg. $11.99 SALE $9.99-  is 100% Grenache from high altitude, 100 year-old vines in Aragon Spain. Usually garnering ratings in the "90"'s ,this offers a lovely perfume of spice box, mineral, and wild cherry. This perfectly balanced mix of flavors lends itself to an intensely fruity wine with loads of taste, a smooth texture, and a pure, fruit filled finish.

Liberty School Cabernet Reg. $15.99 SALE $13.99- is 85% Cabernet from Paso Robles with some Merlot and Syrah blended in. Ruby black in color, the nose has black currant, crushed blackberry and cherry. The mouth has ripe berries and dark fruits framed with a toasty oak and long finish. This wine is hard to beat at this price.

Lumina Bella
Servings:1
3 oz. Lumina Pinot Grigio
3 oz. Prosecco
1 oz. elderflower liqueur
Squeeze of 1 lime wedge
Add ingredients directly to a
wine glass or highball glass
filled with ice and gently stir.
Garnish with 3 cucumber slices
and a mint sprig.