Valid 11/17/15-11/29/15
The time has come! Thank you everyone for entering our Epic Local Pass drawing. We had a great turnout and we're happy to giveaway the gift of Boulder's favorite pastime. The winner of the EPIC Local Pass, drumroll please……… is Brian Gandy! CONGRATULATIONS! For the rest of you, we have a cornucopia of amazing Thanksgiving deals for you for this round of Exclusive E-Deals (formerly named Forthright Fortnight Deals) – special prices for email subscribers only. To get this pricing, all you have to do is tell us you read this email and the deals are yours. We always suggest a Pinot Noir for red and Chardonnay for white as perfect turkey compliments, so these deals are exactly what you need for next week's big day. Also included is our Holiday Newsletter containing tastings, upcoming events, holiday recipes, and words from our different departments. We hope everyone has a great week- enjoy!
Your Exclusive E-Deals

A by Acacia Chardonnay– Blowout! YOUR PRICE 8.99!
Tasting Notes:
Lusciously ripe fruit expression of white peach, ripe pear, Golden Delicious apple, mango and papaya. On the silky palate, nuances of citrus blossoms and minerals meld with vanilla-spice notes from oak aging. They use barrel fermentation, partial malolactic fermentation and aging the wine on the yeast to enhance its opulent, mouth-coating texture, while naturally crisp acidity balances the wine with vibrancy. Chill and pour it just to sip with friends or to pair with favorite entrées.
PERFECT WITH TURKEY!!!
Chalone Monterey Pinot Noir– Reg 15.99, YOUR PRICE 7.99!
Opulent currant and black cherry aromas are accentuated by a light earthiness, like a pine forest after rain. The same fruit elements in the powerful flavors mingle with smokey oak and vanilla notes, and build to a long, sweet finish. Big, harmonious, complex and graceful, this is delicious Pinot Noir with a promising future.
PERFECT WITH TURKEY!!!

Cupcake Sauvignon Blanc– Reg 10.99, YOUR PRICE 7.99!
Winemaker Notes:
Sourced from the South Island of New Zealand, this Sauvignon Blanc exhibits complexity and a vibrant zing. Flavors of Meyer lemons and Key limes integrate with hints of grapefruit, gooseberry and citrus, culminating in a long, creamy finish. Long, cool seasons in New Zealand's Marlborough region allow our grapes to mature slowly and gain character and complexity. The grapes are harvested at night and gently crushed before undergoing cool fermentation in stainless steel tanks. An extended fermentation sur lie adds richness and softness, complementing the fruit's natural zest and acidity.
Dynamite Cabernet– Reg 16.99, YOUR PRICE 8.99!
Winemaker Notes:
A true California cab . . . big & bold with rich dark fruit
* From the Red Hills of California's North Coast
* Fun fact: we go to extremes to create great wine, including blowing out the side of a mountain to plant our first Cabernet Sauvignon vineyard, hence the name, Dynamite.
* Silver medal winner at the California State Fair Wine Competition
______________________________
Liquor 
Glenmorangie 10yr Scotch- Reg. $49.95, YOUR PRICE $39.95  
Tasting Notes:
Aroma: The scent of citrus and ripening peaches is softened by the aroma of vanilla.
Taste: First, vanilla is detected on the tongue before it ripples along the palate bringing a burst of flowery fruitiness.
Finish: About a minute after tasting, you are left with a clean and salving aftertaste with hints of orange and peach.
            _________________________________
Odd13 Four Packs-Reg. 11.48, YOUR PRICE 9.46!
Our customers love the comic-book theme of Odd13 as well as its brews. Delicious Sours, Reds, Double IPAs, and an ever-changing line-up keeps Odd13 near the top of the list for new brew seekers.
From the Brewers:
ODD13 IS A BREWERY LOCATED AT 301 EAST SIMPSON STREET IN OLD-TOWN LAFAYETTE, COLORADO. IT WAS FOUNDED BY KRISTIN AND RYAN SCOTT, WITH THE HELP OF UNDERSTANDING FAMILY MEMBERS. WHY THE NAME ODD13? KRISTIN GREW UP IN AREA CODE 513 AND RYAN GREW UP IN 313.
__________________________________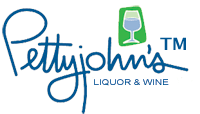 While Supplies Last-
These Deals go quickly!
See you soon, have a great week!