We have amazing deals for you for this round of Exclusive E-Deals (formerly named Forthright Fortnight Deals) – special prices for email subscribers only. To get this pricing, all you have to do is tell us you read this email and the deals are yours. Scroll down for your EPIC BONUS CODE. We hope everyone has a great week- enjoy!
Your Exclusive E-Deals

Dom. Ste. Michelle Brut Rosé
– Reg 14.99
, YOUR PRICE 7.99!
TWO PER CUSTOMER, VERY LIMITED
Style:
Not too dry or sweet. Has apple and citrus flavors and a light toasty finish.
Pair With:
Spicy fries, artichoke or cheese dips, calamari and salty snacks.
Columbia Valley
Tasting notes:
The Michelle Brut Rosé is a beautifully blush sparkling wine, with essences of berries in the nose and on the palate. The initial impression is dry with a soft and fruity aftertaste.
BV Coastal Estates Cabernet– Reg 11.49, YOUR PRICE 7.99!
It has medium bodied, the aromas are echoed on the palate, and completed by hints of dark chocolate. Finishing with a light, velvety texture.
"Beau lieu" – A Beautiful Story about a Beautiful Place In 1900, when Georges de Latour's wife, Fernande, first laid eyes on the land that would become their original Rutherford vineyard, she named it "beau lieu," or "beautiful place." Shortly thereafter, de Latour sold his thriving cream of tartar business, bought the four-acre ranch and founded Beaulieu Vineyard with the vision of making Napa Valley wines that would rival those of his native France.
______________________________
Knob Creek 750ml 9yr-
Reg Price $39.95
YOUR PRICE $29.95!
"Color: You can spot our deeper and darker amber pour.
Taste: Takes over your palate with big notes of oak, caramel and fruit.
Aroma: Expansive notes of maple sugar, toasted nuts and oak.
Finish: Long and smooth but with more kick than most."
100 Proof and Delicious!
            _________________________________
OSKAR BLUES 4-PACKS
– Reg Price $14.70,
YOUR PRICE $11.48
Gubna was bred from Oskar Blues Brewery's hankering to confront 100+ IBUs by cranking up the complexity of hops by pouring Cascade on top of copious amounts of Summit, then balancing that with a backbone of German Dark Munich Malt and Rye Malt. GUBNA's post-fermentation dry-hopping with both hops allows this monstrosity to gently coax the citrus rind and grapefruit aroma while providing a rye malt-induced, spicy-yet-round middle, and a brisk, clean bitter finish (10 percent ABV, 100+ IBUs).
Oskar Blues' "Velvet M-80" is a hefty, dry hopped double-red ale with a nose full of aroma, a sticky mouthfeel, a malty middle and unctuous hop flavors. G'Knight sports a surprisingly sensuous finish for a beer of its size (8.7% ABV, 60 IBUs). It's brewed in tribute to a fellow Colorado craft beer pioneer and Vietnam vet who died fighting a 2002 wild fire outside of our Lyons hometown. For all the details behind this tribute follow this link to http://www.N3978Y.com. G'Mornin'. G'Day. G'Knight.
EPIC LOCAL PASS BONUS CODE: BRECKENRIDGE
We are giving away an EPIC Local Pass! Get two entries with bonus code BRECKENRIDGE (Valid 10/20-10/22)
__________________________________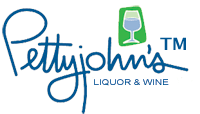 While Supplies Last-
These Deals go quickly!
See you soon, have a great week!
Pettyjohn's | 303-499-2337| 
BLOG