Great sales and four great wines to taste tonight!
Another wonderful week here in Boulder has come and gone and there is more great wine to try for the weekend! We at Pettyjohns are beginning to prep for the (eventual) Holidays and have tons of great sales in all the departments. Not only great sales, but we are also giving away an Epic Local Ski Pass. Nothing goes better with wine more than skiing and snowboarding (or so we are told), so stop by and check them out and have some wine while you're at it!
This Friday we are tasting some killer wines with price tags that won't kill your wallet. tasting wines from around the world, there is sure to be something that anyone will enjoy. Stop by tonight and see for yourself. Hope to see you there! Also, our Nov. 10 Napa Cabernet Tasting at Carelli's is filling up fast. Taste seven Cab's from differing appellations paired with delicious appetizers. $40 a person, call us at 303-499-2337 and reserve your spots.
Win an EPIC Local Pass from Pettyjohn's
Pettyjohn's knows you're aching for some fresh powder. Most of us drop big bucks every year for these passes. Save your money and win an EPIC Local Pass (valued around $700) just by coming into Pettyjohn's. We will give away ONE pass to a lucky customer on Tuesday, Nov. 17. To enter, you must be 21+ and enter our drawing at the store. No purchase necessary. A customer can enter once a day until Monday, Nov. 16. We will also put a secret code word in our emails that doubles your entry if you write down the code word on your entry for that day. Good luck to everyone!
What do you get with this pass?
OUR FRIDAY LINE-UP:
Cupcake Sauvignon Blanc- Reg. $10.99 SALE $9.99
The Cupcake Sauvignon Blanc can be described as crisp and light, zesty and lemony. Although quite crisp, the acid is not overwhelming or distracting, instead it balances very nicely with the citrus flavors and clean minerality to make it a refreshing Sauvignon Blanc that is good to just sip alone or to pair with the right foods. A constant best seller in our white wine department, its back on sale and as good as ever!

Read More
Mas Carlot Traditional Blanc- Reg. $12.49 SALE $10.99 
The Mas Carlot Costières de Nîmes is a wonderful and refreshing example of a Rhone-Blend white wine. Made from Marsanne, Roussanne and Viognier this wine has hints of apricot, honeysuckle and floral notes. Strong fruit up front gives this wine great personality without becoming sweet. Very true to French style it is both vibrant and refreshing. Read More (en Francais)
Bonterra Merlot- Reg. $16.99 SALE $12.99
The Bonterra Merlot has aromas of black plums, dark cherries and a touch of oak with flavors of plums, dark berries, toasty oak and vanilla spice. In the mouth, this wine has an fairly restrained style (not too intense in any of its aspects) with nice structure and balance, soft tannins and a long finish. A very approachable bottle of wine made even better since it's organic!
Château Moulin de Mallet- Reg. $11.99 SALE $9.99
One of the best deals in the store, Ch. Moulin De Mallet is a blend of Merlot, Cabernet Sauvignon and Cabernet Franc. Deep color for such an inexpensive wine, it starts of strong with good fruit presence and a juicy mouth feel.  Good structure on the finish grips a little bit before lingering nicely on the pallet.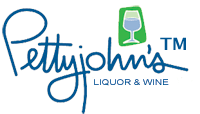 See you tonight!